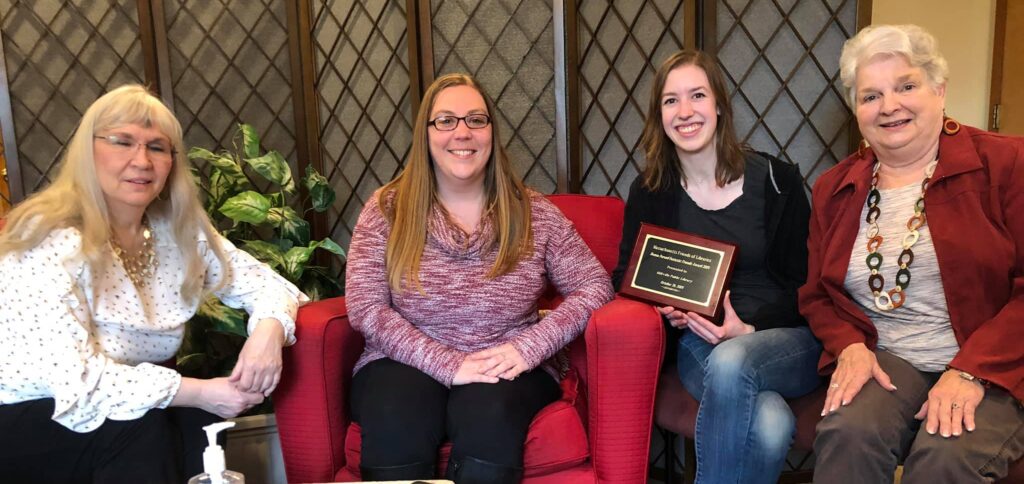 The Friends of the Millville Free Public Library is a 501(c)(3) nonprofit organization which actively supports the Library through fundraising and volunteer services. The mission of the Friends of the Library is as follows:
To maintain an association of persons interested in good library service.
To increase the services of the Millville Free Public Library.
To enrich the cultural opportunities available to the citizens of Millville.
To enhance the partnership between the Library and the community and to advocate for quality library service for all the people of the Town of Millville.
READ THE ARTICLE OF INCORPORATION         Make a Donation         Become a Library Friend
Why become a Friend of the Library?
Assist the library with the purchase of the latest books, videos, and DVD's.
Help sponsor a wide variety of valuable library programming.
Receive advance notice of special events.
Meet others who love books as much as you do.
Be a part of the library's vision for the future.
Know that your contribution will touch the lives of people in our community.
Join in the fun with Friends projects.
Support children, young adult, and adult library special events and services.
For more information, contact friendsofthemillvillelibrary@yahoo.com, or message the Library through our Facebook page.