Poetry Contest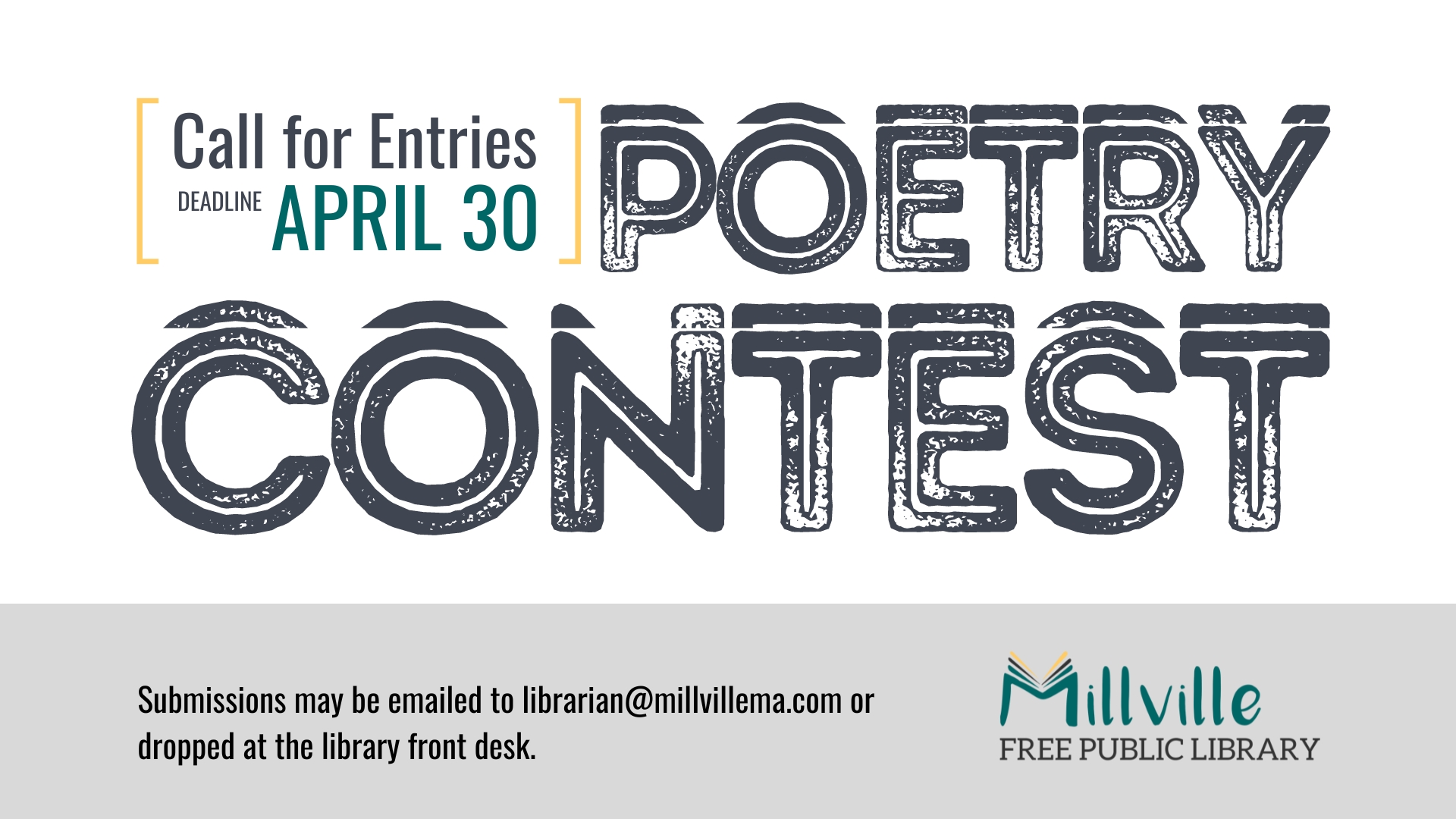 April is National Poetry Month and we are celebrating with a Poetry Contest!
Poetry of any style, any topic may be entered! Winners will be chosen in three categories:
Children's Contest (up to age 12)

Young Adult Contest (12-18)

Adult (18+)
Please include your name and category with your entry. Email submissions to librarian@millvillema.org or drop them at our front desk.
Questions? Email us or call Dave at 508-883-1887.